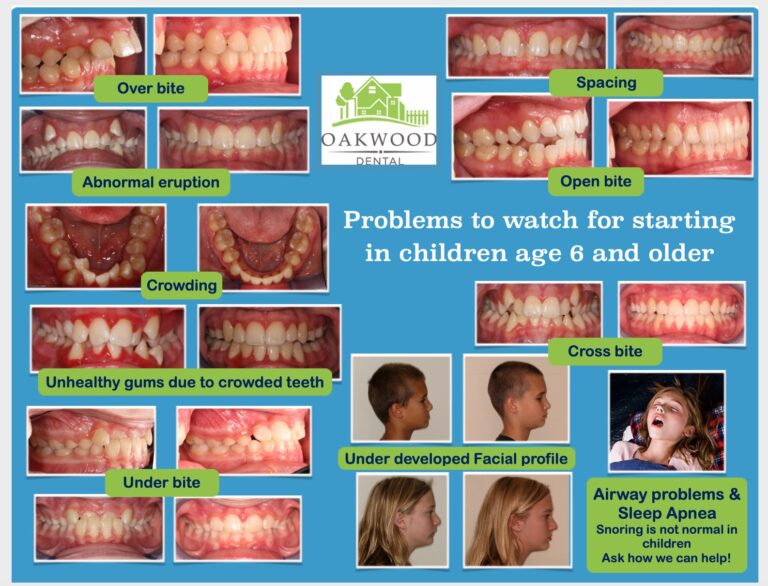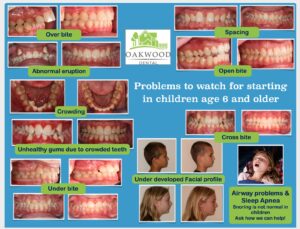 In some of the cases shown in these pictures, early braces (also called phase 1 orthodontics) might be beneficial to a young patient. When a child's upper and/or lower arches are too small, and the teeth are very crowded, it may be difficult for the permanent teeth to have enough space to erupt into the mouth. It has been found that a small arch is the main reason for impacted canines.
Early braces, with often expansion and occasional timely removal of selected baby teeth, can help to make spaces for the adult teeth, and can potentially help prevent:
having have to remove adult teeth later on
impaction of adult teeth, that can even lead to root resorption or root shortening.
Reduce the severity of the case, which makes it easier and faster to treat to an ideal smile later on.
Early braces can also help address other orthodontic problems such as crossbite, underbite, overbite, open bite, and finger sucking among many conditions.
To help prevent these orthodontic problems, Dr. Michelle and Dr. Attila Nagy recommends that children to be evaluated for orthodontic problems and conditions no later than age 6. With early orthodontic diagnosis, prevention, and treatment, many families can potentially prevent a child from having have to undergo extensive, and often expensive orthodontic treatment later on.
At Oakwood Dental, Dr. Michelle and Dr. Attila Nagy offer free consultations and free records for braces. We can let you know if it would be beneficial to have early orthodontic treatment, or if it is appropriate for a child to wait until they are older to begin treatment. We also make it very convenient for our patients, since we can closely monitor a child's teeth when they are in for their preventative cleaning appointment and exam every 6 months.
Once a patient is in braces, as General Dentists we closely monitor dental health and hygiene each time a patient is seen for a braces check. (We can even schedule cleanings to be done on the same day as a braces check so that the wire is taken off allowing us to clean around the brackets completely!) We offer orthodontics for children and adults. Early, phase 1 braces, to comprehensive orthodontics as well. Many adult patients have several options from conventional braces, clear braces, Invisible Lingual braces (Incognito) to Invisalign as well. We love to give ALL of our patients the healthy, beautiful smile they deserve!
Also, at Oakwood Dental, Dr. Michelle and Dr. Attila Nagy donates part of the proceeds from braces, and orthodontic treatment to the Bucyrus community, in the form of "Most improved student" high-school scholarships in the four surrounding school districts.
The schedule an appointment for a free orthodontic consultation, please contact us at (419) 562-4378
Find us on Facebook https://www.facebook.com/Nagyfamilydental/