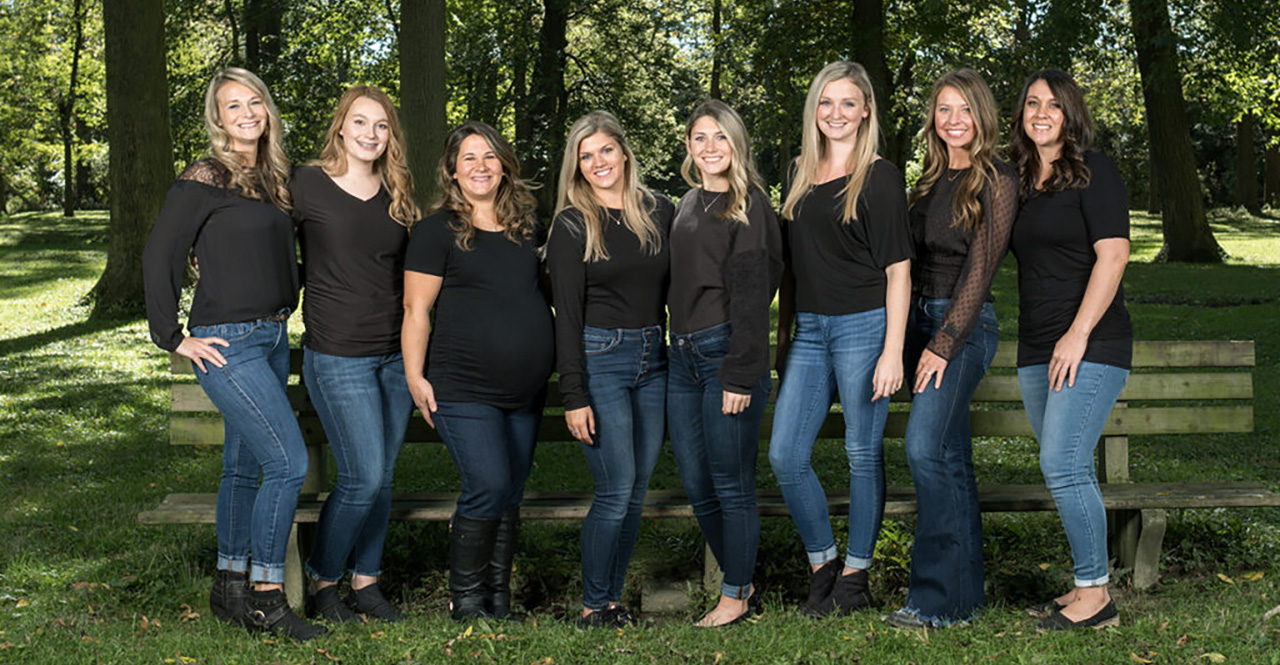 Welcome to Oakwood Dental! We are happy you have chosen us for your dental care needs. We pride ourselves on providing high-caliber, world-class dental care with a friendly, small-town feel. We look forward to getting to know you during your first appointment and providing you with exceptional oral healthcare.
Please look over the following information to ensure you know what to expect and are prepared for your first appointment.
What to Expect at Your First Appointment
Your first visit is important to us. This appointment gives our dentists and team the opportunity to get to know you, talk with you about your medical history, and learn all about your smile goals.
New patient appointments typically include a consultation, examination, and a discussion about the next steps for your treatment. We might also perform a thorough teeth cleaning during general-purpose first appointments.
Depending on the records we receive from your previous dentist, we might also recommend taking a set of digital dental X-rays to screen your teeth for potential signs of oral health concerns that are not visible to the naked eye.
How To Prepare for Your First Appointment
To ensure your first day as a patient of Oakwood Dental goes smoothly, we ask that you arrive prepared with the following information or send this information to our office before the day of your appointment:
Insurance cards and information
Copies of recent dental X-rays
A list of current prescription medications, over-the-counter medications, supplements, and vitamins you take
A list of any medical conditions that might be of concern to our dentists, such as high blood pressure, heart valves, joint replacements, etc.
Additionally, our new patient forms are available online for you to complete at your convenience before the time of your appointment. If you have not completed these before your first appointment, please arrive a few minutes earlier so that you have ample time to fill out these forms.
What Sets Oakwood Dental Apart From Other Practices?
At Oakwood Dental, patients have access to truly comprehensive care designed to treat patients of all ages. We offer traditional dental services such as general, preventive, and restorative dentistry and a complete list of cosmetic treatments, simple and complex orthodontics, oral surgery, and select aesthetic services.
We strive to develop lifelong relationships with each of our patients by providing highly personalized care designed to treat the whole patient in the comfort of our relaxed and welcoming office environment.
We Look Forward to Seeing You Smile!
We want your transition to our dental office to go as smoothly and easily as it possibly can. We're always here to answer any questions you might have while preparing for your upcoming new patient appointment.
To learn more about our dental practice or to schedule your first appointment at Oakwood Dental, we welcome you to contact our office in Bucyrus today.