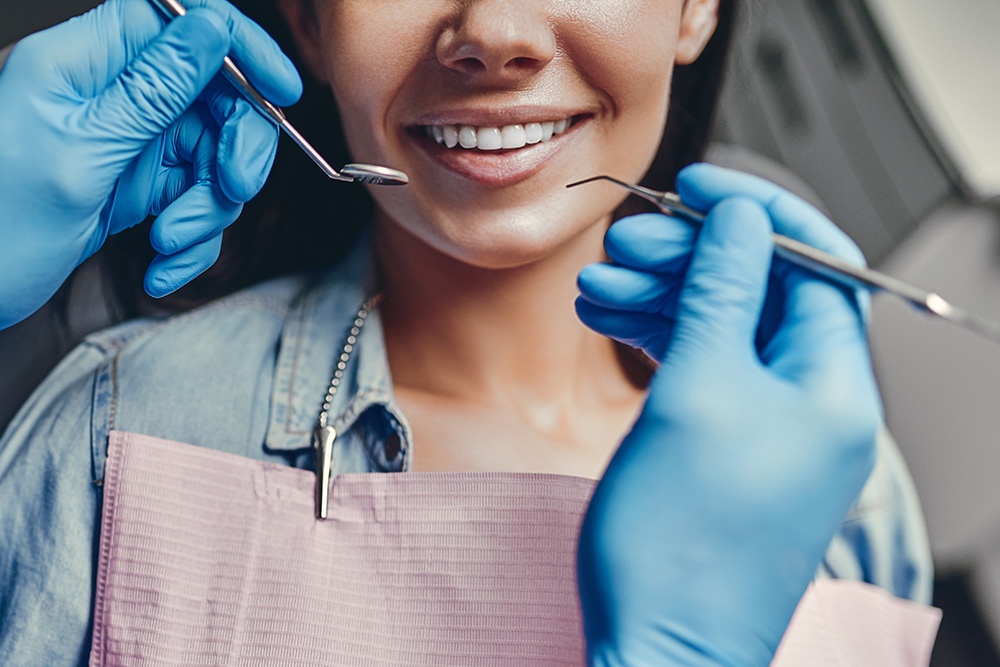 We rarely think about our teeth. However, we use them all the time to eat, drink, and speak, and, of course, we need them to smile. So, when one tooth or several teeth are damaged or missing, it can significantly reduce our quality of life, in addition to often causing significant oral pain and discomfort.
Thankfully, modern dentistry offers several treatments designed to restore the form and function of a patient's teeth if they become damaged or lost due to age, injury, illness, excessive wear and tear, or another reason.
What Is Restorative Dentistry?
Restorative dentistry is a branch of dentistry that focuses on repairing and restoring damaged or missing teeth so that they look natural, function normally, and do not cause the patient any pain.
Who Can Benefit From Restorative Dentistry?
Anyone who has teeth that are damaged or missing for any reason can benefit from restorative dentistry treatments.
The types of treatments needed to restore a patient's teeth and the length of the process depend on each patient's individual needs and goals for treatment.
Restorative Dentistry Treatments at Oakwood Dental
At Oakwood Dental, we offer our patients comprehensive restorative dental care with a variety of services designed to repair and replace teeth to restore your smile to its full function and natural beauty.
Dental implants are a permanent tooth-replacement option that provides the most natural look and feel of any restoration available. We are fully equipped to handle the complete dental implant procedure, from preparation and placement to affixing a permanent crown.
All-on-4 is an option for patients who are missing all or most of the teeth on either or both arches. This tooth-replacement option uses four dental implants to permanently anchor a denture into place in the mouth.
Dental implants are long-lasting. However, the crowns that top them can sometimes become damaged. We offer complete implant restorations to ensure your dental implant lasts a lifetime.
Dental bridges are a simple option for replacing one or several consecutive missing teeth.
We offer patients tooth-replacement options with both full and partial dentures, replacing all or just a few missing teeth.
Implant-supported dentures are similar to all-on-4 dentures. However, these dentures are designed to snap on and off the anchors for maintenance and cleaning.
Root canal therapy is often the last resort treatment to save a tooth that has been compromised by a bacterial infection or severely damaged, exposing the interior pulp.
Inlays and onlays are restorations that are usually made of porcelain. They're designed to replace a missing or damaged portion of a tooth, either including or not including the tooth's cusp.
Schedule a Smile Restoration Consultation in Bucyrus Today
If your smile has suffered as a result of wear and tear, the natural aging process, injury, illness, or another reason, you do not have to suffer the discomfort and difficulties of having an incomplete smile.
Our dentists at Oakwood Dental are highly experienced in working with patients to design personalized treatment plans to restore and revitalize your smile, appearance, and confidence. No matter how complex your case might be, we can help you create a healthy, beautiful smile for life.
To learn more about restorative dentistry or to schedule an appointment, we welcome you to contact Oakwood Dental in Bucyrus today.