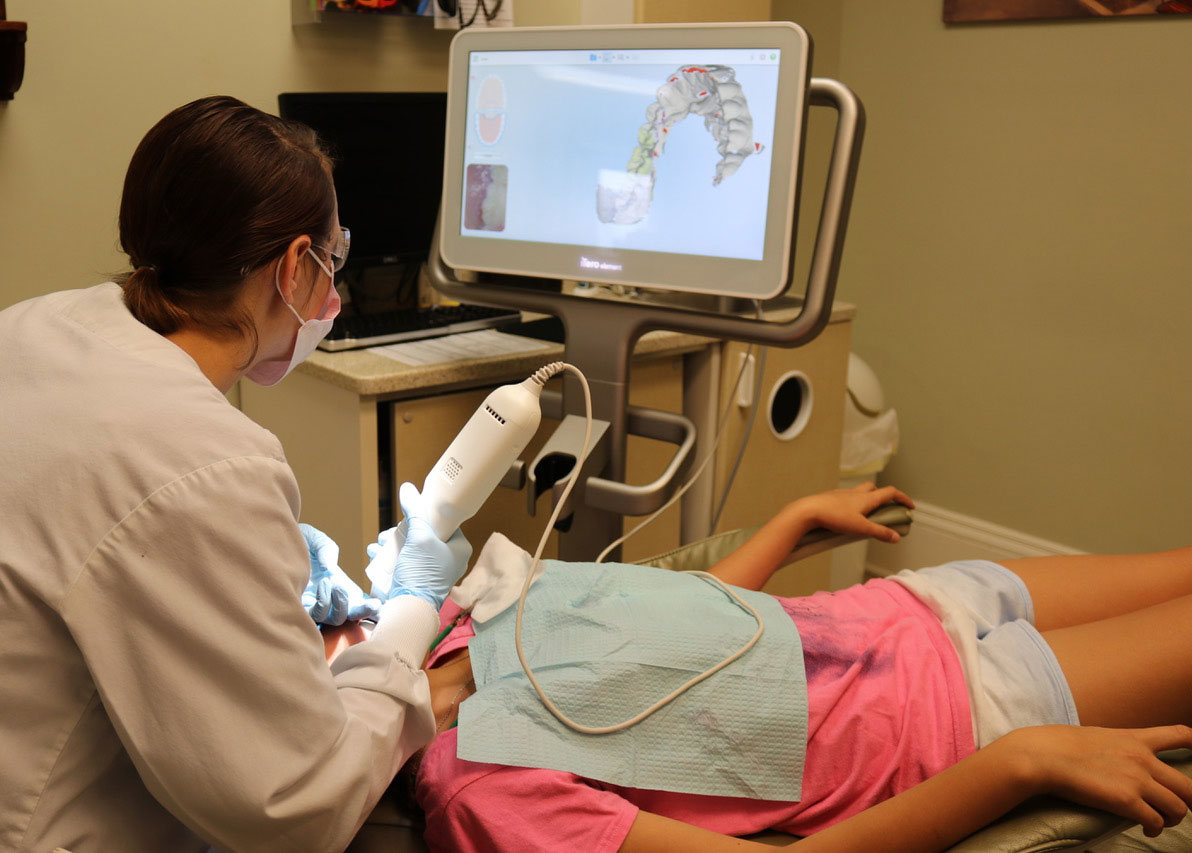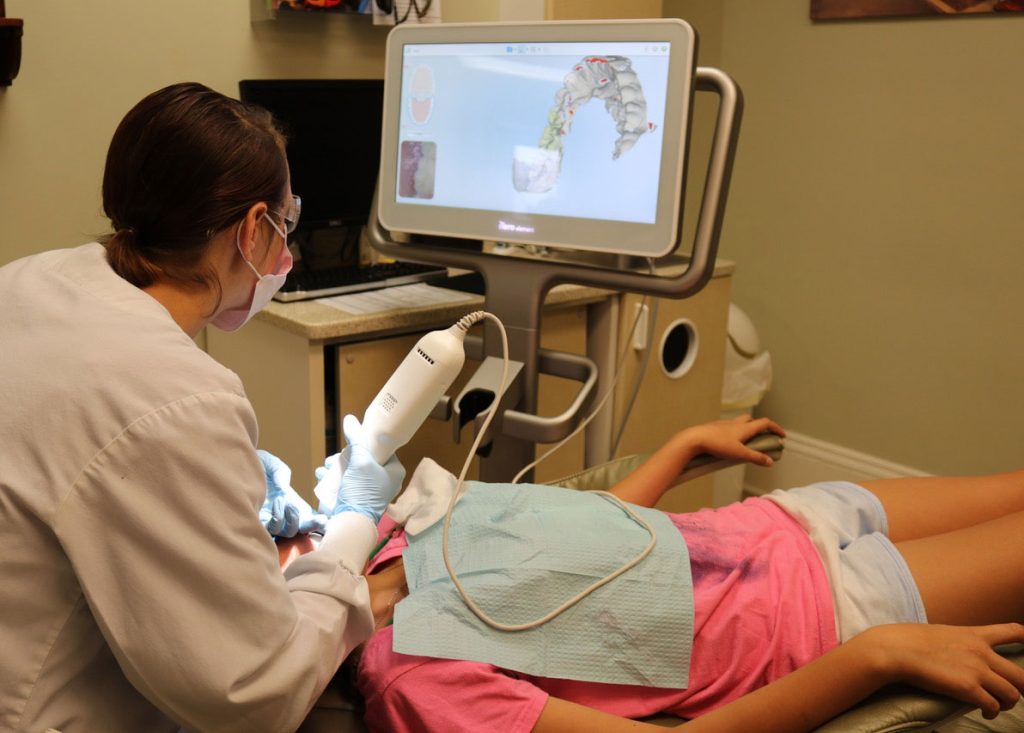 At Oakwood Dental, we are committed to providing our patients with the best treatment experience and outcomes possible. We keep our office updated with state-of-the-art treatment tools and technology like the iTero Intraoral Scanner for digital dental impressions.
What Are Digital Dental Impressions?
A digital dental impression is a three-dimensional image of a patient's oral cavity and the structures inside of it. This image is captured using a special intraoral scanning device.
The Benefits of Digital Dental Impressions
The primary benefit of digital dental impressions over traditional dental impressions is the exponential improvement in collecting dental impressions.
Comfort and Simplicity
Traditional dental impressions required patients to sit still for several minutes while wearing bulky, uncomfortable dental trays filled with sticky dental putty to create the impression. Digital dental impressions are collected in mere seconds with a digital scanner that requires no bulky trays and no sticky dental putty.
Precision and Accuracy
Digital scans minimize opportunities for imperfections in dental impressions, as they cannot be ruined due to a patient accidentally moving while wearing their dental trays or by the trays being removed too soon.
Easily Shareable
Digital scans are easily shareable and can be quickly sent to the laboratories that manufacture dental and orthodontic appliances.
How We Use Digital Dental Impressions
We use digital dental impressions in a variety of ways to provide our patients with personalized treatments and perfectly fitting dental devices and appliances, such as Invisalign clear aligner trays, athletic mouthguards, nightguards, sleep apnea dental devices, dentures, caps or crowns, dental implants, dental bridges, porcelain restorations, veneers, Lumineers, and more.
Precise Impressions With the iTero Scanner at Oakwood Dental
To learn more about the many benefits and applications of digital dental impressions with the iTero Intraoral Scanner at Oakwood Dental, we welcome you to contact our office in Bucyrus today.