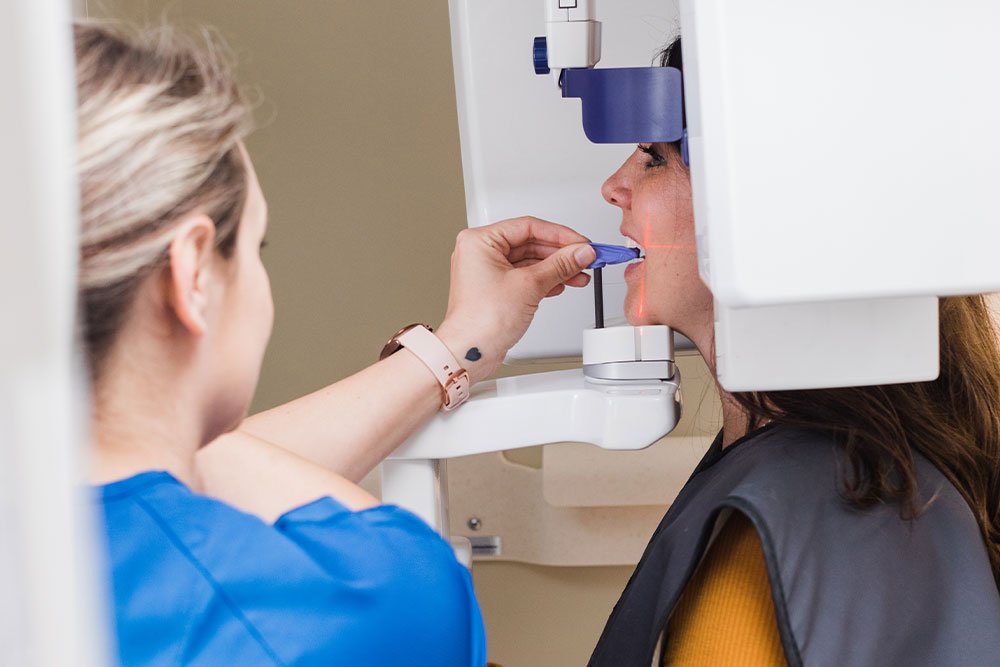 At Oakwood Dental, we're proud to treat our patients using various advanced dental tools and technology, including digital dental X-rays.
What Are Digital X-Rays?
X-rays, also called radiographs, are a diagnostic imaging tool that enables dentists and other healthcare professionals to view a patient's internal structures to detect, diagnose, and treat a variety of conditions.
Digital X-rays pair X-ray radiation with digital technology, instead of traditional radiograph film, to produce diagnostic images.
The Benefits of Digital X-Rays
Digital X-rays provide several benefits over traditional X-rays, including:
Safer – Digital X-rays require a much shorter exposure time than traditional film X-rays, making them much safer.
Faster – Digital X-rays are available to view instantaneously.
Enhanceable – Digital X-ray images can be easily enlarged or otherwise enhanced using special software.
Shareable – Digital X-rays can be easily shared with patients and other medical professionals.
How We Use Digital X-Rays in Our Office
We use digital dental X-rays for a variety of various diagnostic and treatment purposes in addition to routine health screenings.
Routine dental X-rays are recommended for children and adults at regular intervals because they can help us monitor development in children and detect the earliest signs of oral health concerns that are occurring inside the teeth or below the gum line.
Additionally, dental X-rays are invaluable in diagnosing dental and orthodontic health problems and administering countless dental and orthodontic treatments, including dental implants and other restorative treatments, tooth extractions, oral surgery, surgical orthodontics, and more.
Advanced Diagnostics and Treatments at Oakwood Dental
To learn more about the advanced treatments and technology available at Oakwood Dental or to schedule an appointment with one of our dentists, we welcome you to contact our dental practice in Bucyrus today.