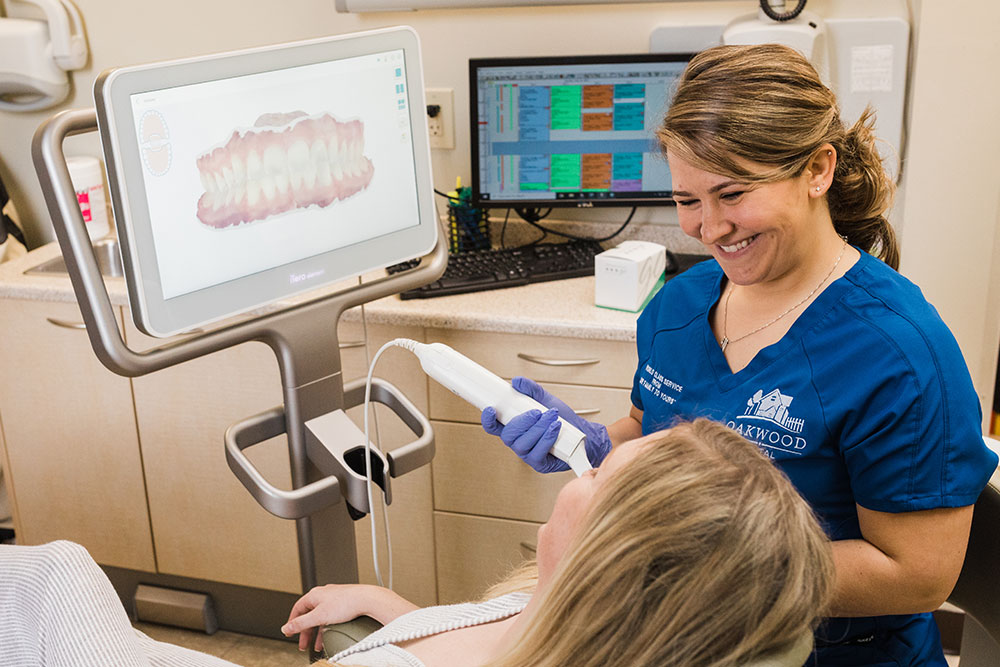 At Oakwood Dental, we're constantly looking for new ways to improve the patient experience and treatment outcomes we provide at our dental and orthodontic practice. We keep our office fully equipped with some of the most advanced treatment tools and technology available in modern dentistry and orthodontics, such as our intraoral camera.
What Is an Intraoral Camera?
An intraoral camera is a small camera device designed to fit inside the mouth to capture images of a patient's oral cavity and structures from various angles.
How Do Dentists Use Intraoral Cameras?
Our intraoral camera is highly useful for documenting and tracking patient progress and treatment outcomes within our office's patient files.
Additionally, we use the images taken with our intraoral camera as visual aids during our patient appointments. These images are invaluable tools when explaining a patient's diagnosis, treatment options, progress, and treatment outcomes.
Advanced Treatment Tools and Technology at Oakwood Dental
We would be happy to tell you more about how modern technology has enhanced and improved comprehensive orthodontics and preventive, restorative, and cosmetic dental treatments. Contact Oakwood Dental to schedule your next appointment with our dental office in Bucyrus today.