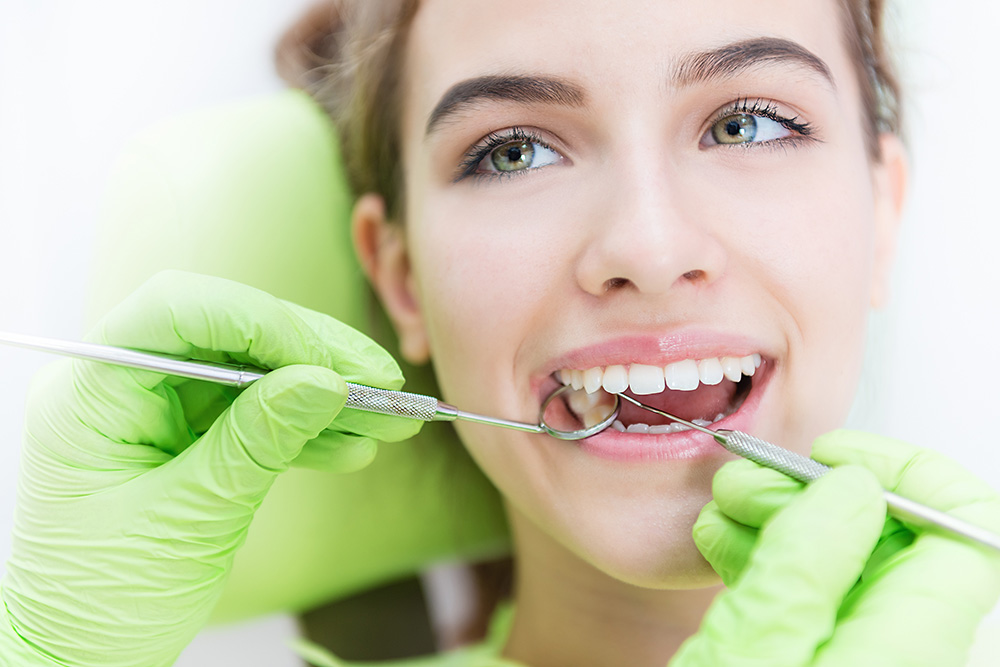 At Oakwood Dental, our dentists emphasize the importance of preventive care for patients, including routine dental cleanings and examinations. In addition to brushing and flossing your teeth at home, dental hygiene appointments and exams are a vital component of your overall oral care routine.
Why Are Dental Exams So Important?
Dental exams are essential to oral health because they help maintain your teeth and gums in a healthy state. While brushing and flossing are vital, plaque and tartar can still accumulate on the surface of the teeth, leading to gum disease, tooth decay, and other oral health problems.
In addition to cleaning all the tough tartar (also called calculus) off of your teeth during a dental appointment, dental exams also allow our dentists to carefully evaluate the health of your teeth and gums, looking for the earliest signs of issues. Treating any health concern is always simpler when detected and diagnosed early.
What To Expect During Your Dental Cleaning
Our experienced dental hygienists work with patients during the dental hygiene portion of dental appointments. Our hygienists use a gentle touch and special tools to thoroughly clean your teeth, removing plaque and tartar buildup. The hygienist then polishes your teeth with a spinning brush and special paste. After polishing, we floss between the teeth and provide you with the opportunity to rinse.
If the hygienist detects any areas of concern, such as spots where the gums bleed easily, these issues are discussed with you. We also provide you with tips to better care for these areas between appointments.
What To Expect During Your Routine Dental Exam
The exam portion of your appointment begins with a consultation with one of our dentists. This is your opportunity to discuss any changes you have noticed or concerns you might have about your oral health.
During the exam portion of your dental appointment, the dentist carefully examines your teeth and gums, looking for signs of any potential oral health problems such as gum disease or soft spots (early signs of tooth decay). Additionally, we look for other signs of illnesses, such as diabetes, that can sometimes present oral symptoms.
Your dental exam includes:
Visual examination of the oral cavity, teeth, jaw, and face
Dental exams might also include dental X-rays or digital impressions, as recommended.
How Often Should You Visit the Dentist?
Typically, we recommend that healthy adults and children visit the dentist every six months. However, if you have ongoing oral health concerns, such as a periodontal disease diagnosis or orthodontic issues, we might recommend more frequent visits.
Comprehensive Preventive Dental Care in Bucyrus
Our dentists at Oakwood Dental are pleased to help our patients develop solid foundations of oral health with our comprehensive preventive dentistry services and treatments. To learn more about our dental practice in Bucyrus or to schedule your next dental exam, we welcome you to contact our office today.